Review
Very helpful. Very easy to get on with. Communicated well with you. Kept you updated every week. A pleasure to work with.
- Wayne
14 Oct 2019
Excellence
We have dealt with Nola on many occasions. Nola's experience and knowledge of the real estate markets is invaluable. Nola is always easy to deal with and professional . Nola makes your real estate experience an enjoyable one.
- Anne-Marie & Mark
14 Oct 2019
Professional,reliable,honest and not pushy .
Was overwhelmed by Nola's experience in industry, highly recommend her professional to anyone in the market to buy/sell
- Darren & Robyn
14 Oct 2019
Review
Nola always kept me updated with my house details and in particilar when selling the house she was relentless in securing the right buyer for me. Very happy with her.
Verified by RateMyAgent
- Debbie
14 Oct 2019
Great real estate
Nola is great at handling properties
- Brendan
14 Oct 2019
Prompt, cooperative and diligent service
I have been with Horsham Real Estate for 5 years. In that time Horsham Real Estate has sold one of my properties and have being servicing 3 rental properties. Within this time, I have known Nola Brown the Director and her rental team to be very amiable, knowledgeable and arriving at practical solutions to my property needs. Nola and her team have always researched a variety of options regarding rental, construction and sale prior to forwarding their results. Her rental staff have always looked after my properties with great care and screened the prospective tenants very well. It is with no hesitation that I would recommend Nola Brown, her rental team and the Horsham Real Estate Agency for your next property purchase or rental.
- Winston
08 Oct 2019
Great, easy to talk to.
Moving interstate for the first time was daunting but Corrie at Horsham Real Estate made it so much easier. Thank you.
- Brett
25 Sep 2019
Great Agency
Staff are extremely friendly and are always there to help with any enquires you may have . They go out of their way to make sure you are a satisfied Tennent , cannot recommend them highly enough , especially Corrie Munn ..an excellent and dedicated realtor .
- Linda
08 Sep 2019
The best real estate
Horsham real estate is professional and helps with more than just getting you a home, they have amazing agents and they have made it so easy for us to find a beautiful home, Thank you! I definitely would recommend to others. They real estate agent that has really made it the best experience is Trish so thank you for that.
- Laura
09 Aug 2019
Fantastic Property Managers
Huge thanks to Fetima and Trish for their kindness and dedication to Horsham Real Estate. If something ever needed addressing in the property, it was organised immediately. They both treated myself and my partner with utmost respect always and were flexible in ways they could be.
Verified by RateMyAgent
- Jessica
08 Aug 2019
Suzanne Gatz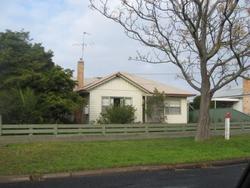 "I chose Horsham Real Estate as they were people that I felt I could trust and knew they know the market and customers well. There service was professional and relaxed and I felt confident from the beginning to the end. I got a quick sale at the right price – what more could I have asked for?".
Thank you
14 Oct 2016
Nic & Amanda McTaggart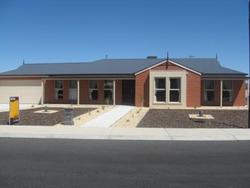 We would like to thank Horsham Real Estate very much for her help with the successful sale of our property at 59 Mardon Drive, Horsham. Your sincerity, integrity and dedication in the sale of our home was outstanding. We were constantly kept informed at all times and matters were discussed openly and in a very professional manner.
We were pleased we chose Horsham Real Estate to handle the sale for us.
14 Oct 2016